GUEST POST OVERVIEW: If you are planning a skiing holiday, visiting Courchevel, France, can not be missed! To compliment this story about a place I've never been, please enjoy photography of the Indian Himalayas, where I am now.
Skiers have plenty of options today, from the traditional destinations in Europe to South America, North America and many parts of Asia. However, Courchevel is still considered to be one of the best skiing destinations in the world today. With its many ski slopes and its French style Courchevel chalets, it has plenty to offer.
---
Courchevel  Attractions
Unlike many other European ski resorts that have become international as far as their culture is concerned, Courchevel has retained its charming French roots. Although it caters to tourists from every part of the world, it essentially remains French at heart. When it comes to luxury an attention to detail, Courchevel chalets, restaurants, skiing and cuisine benefit from the glamour and French style that cannot be found elsewhere.
The resort itself is a part of the largest linked resort in the world, the three valleys region. With its multiple slopes it is unlikely that you will be tired of Courchevel anytime soon. It is also easy to move around to visit the linked resorts such as La Tania or Meribel. Courchevel has made an impression over the years of being capable of delivering exclusive skiing, accommodation and entertainment even for the most discerning visitors.
---
Skiing and Much More
Courchevel offers skiing options for everyone. Advanced skiers would be able to enjoy the thrilling 38 red and 10 black runs which are quite impressive. Even those who are still learning skiing or have moderate experience will find several nursery slopes or less demanding slopes which are just as enjoyable.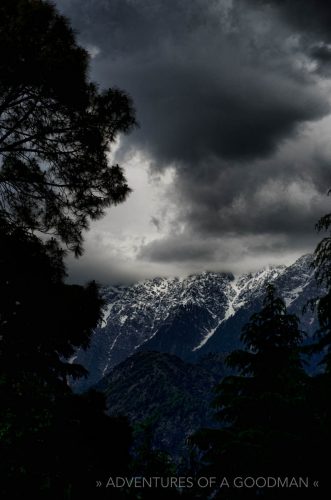 The resort offers an impressive selection of accommodations that range from exclusive Courchevel chalets to leading hotels which have been designed to offer maximum comfort and luxury. Depending on your personal preferences, any accommodation you choose would not be disappointing.
Even if you are an excellent and dedicated skier, you would want to take a break and do something else other than skiing when you are in Courchevel. While enjoying the warmth of one of the Courchevel chalets or hotels may be tempting, there are several other attractions in the area for you to explore.
Courchevel 1850 is the highest point in the resort. 1850 is actually used for indicating the altitude of the location. This part of the resort offers some of the most impressive dining options in the Alps. Visitors will find a huge selection of snug or chic nightclubs and bars to select from.
Many of these restaurants offer traditional French fine dining and a great experience for those who want to explore the French roots of Courchevel. Enjoying a drink or two with friends after spending the day on the slopes can be a great way to unwind and enjoy yourself with friends.
No matter what your needs are, advanced skiing slopes or luxury Courchevel chalets, Courchevel will offer you memorable times.
BUY A PRINT
All photos on this site are available as limited edition fine art photographic prints. Please get in touch for sizes and rates.