People always ask why I live in Chiang Mai, Thailand.
My response is always the same: "because it's awesome!"
Then, I go on to explain that it's a great place to explore your dreams and passions.
---
Making a home in Chiang Mai, Thailand
My wife, Carrie, and I stopped in Chiang Mai for two weeks so she could take a Thai massage course.
That was in May of 2012.
We stayed until December, 2013
---
Life in Chiang Mai
In the year since, we have made friends, rented homes, explored the countryside on a scooter, hosted guests, feasted on Thai food and embraced the chance to work on that which interests us most.
For me, those interests include my photography, storytelling and this Web site.
For Carrie, that's yoga, meditation, energy work and spiritual healing.
---
A community of dreamers
Once you get past the bar and backpacker scene, there is an amazing community of alternative-thinking people living their lives according to their own rules.
These beautiful people include the dancers and artists; the internet entrepreneurs and early-career retirees; the yogis and healers; the English teachers and freelance writers…
It's an incredibly supportive, uplifting, active and loving community; which we are thrilled to be a part of.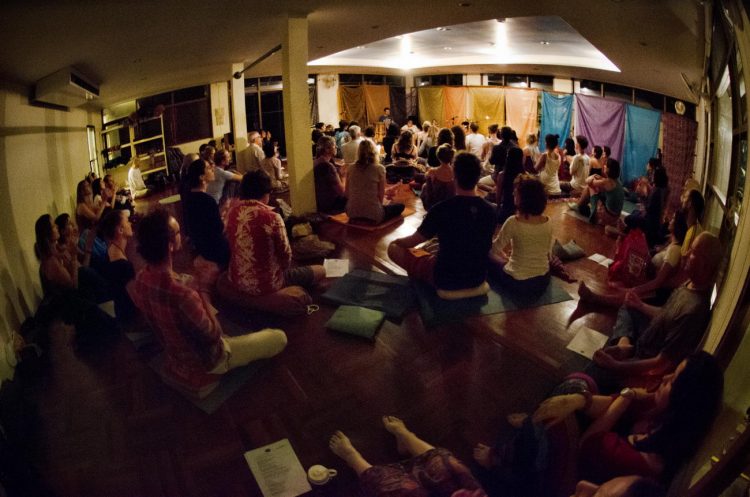 ---
I get to eat Thai food every day!
No more having to choose between Pad Thai or curry… one can be lunch and the other dinner.
Or, I can eat both in one meal. An average plate only costs $1 -$2.
---
We Live in Big Beautiful Thai Houses
Chiang Mai, Thailand, is cheap. Like, really cheap.
You can get a studio apartment for $100 per month.
However, for just a few hundred more, Carrie and I have rented entire houses.
One of them even came with a live-in maid.
---
A Series of Amazing Opportunities
Since deciding to stay-put in Chiang Mai, I have dedicated myself to photography and this Web site.
As a result of following my dream, some amazing opportunities have come my way.
These are a few of my favorites.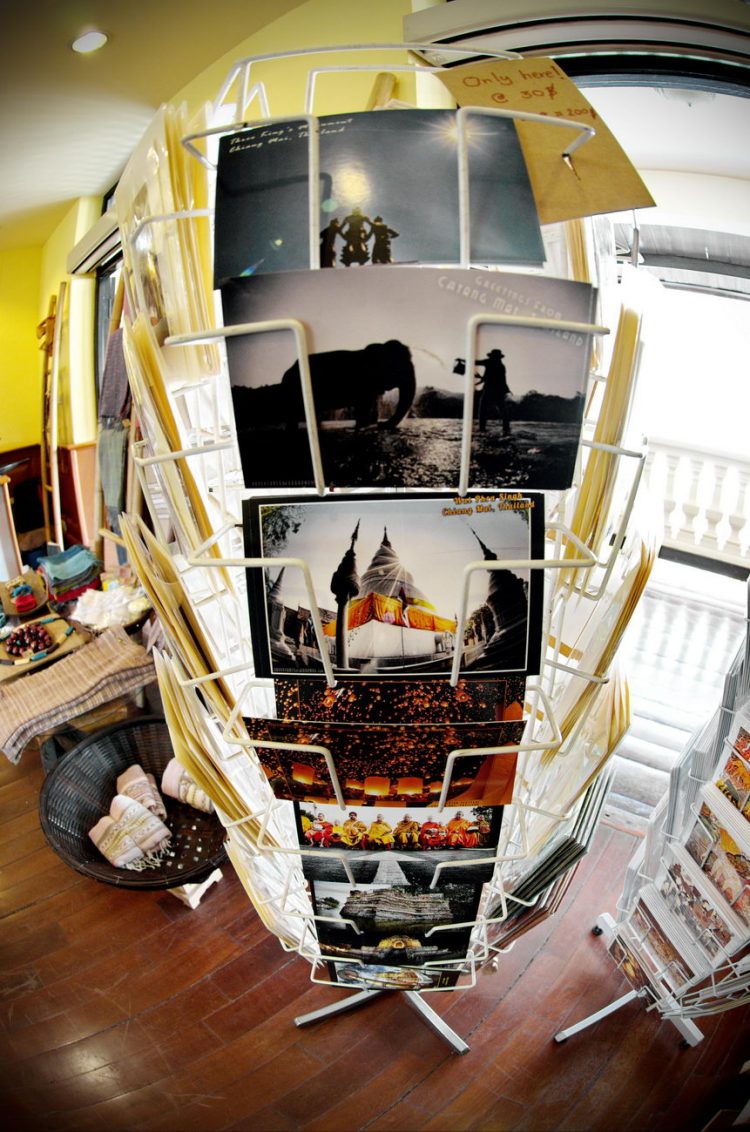 ---
Photographers and Digital Nomads Unite!
Being a digital nomad and working primarily online or behind a camera can be a bit isolating.
Fortunately, in Chiang Mai, there are lots of other people doing the same thing and we all love getting together and sharing common interests over a cold Chang beer.
---
Smiles, Produce and Souvenirs at Local Markets
Going to local markets is one of my absolute favorite activities in Chiang Mai.
Smiles and laughter always accompany our visits, as Carrie and I communicate using 1% Thai language and 99% pantomime: aka, the universal language.
---
We Love Visitors
There's something extra special when we get to explore our new home with friends and family from our old homes.
---
Never Ending Sightseeing Opportunities
In Chiang Mai, you can spend a lifetime looking at temples and ruins, going to museums, wandering the streets, sitting in cafes, watching monks go by or scooting around.
Meanwhile, mountains, jungles, villages, rice fields and and other cities are just a short ride away.
There's something for everyone!
---
A Few More Reasons I Love Chiang Mai
---
But most importantly…
---
Have you ever lived abroad?
If so, what was your favorite part of that life? If not, where would you most like to live?
BUY A PRINT
All photos on this site are available as limited edition fine art photographic prints. Please get in touch for sizes and rates.