My wife, Carrie, and I were in Portland.
We had 2 days to get down to San Francisco.
So, we decided to drive.
Best. Decision. Ever.
---
Highway 101 from Oregon to California
Carrie and I had 675 miles to drive in two days and didn't want to rush. So, on day one, we took our sweet time.
Along the way, we stopped at sand dunes, lighthouses, diners and bridges.
By the time we went to sleep, we had covered a mere 177 miles.
---
The Search For Lighthouses in Oregon
I have long-dreamed of driving down the Pacific Coast via a lighthouse tour.
With no maps to guide us, we followed a myriad of signs pointing us towards the ocean.
In total, we visited five historic lighthouses on the journey.
---
An Early Wakeup
After an uncomfortable night sleeping in our rental car, Carrie and I resumed our drive down the Oregon coast just after sunrise.
With the early-morning light shining through the trees of Highway 101, she spotted a turnoff and pulled in so I could snap a photo.
We never could have imagined the stunning sight that awaited us…
Sometimes it pays to get up early!
---
Gotta Cross the Water Somehow
I can't even count how many bridges we crossed on the journey.
These were a few of my favorites…
---
One Final Push — Driving Highway 101
Our last day of driving was a marathon.
Sure, we managed to stop and take a few things in; but mostly, we just drove.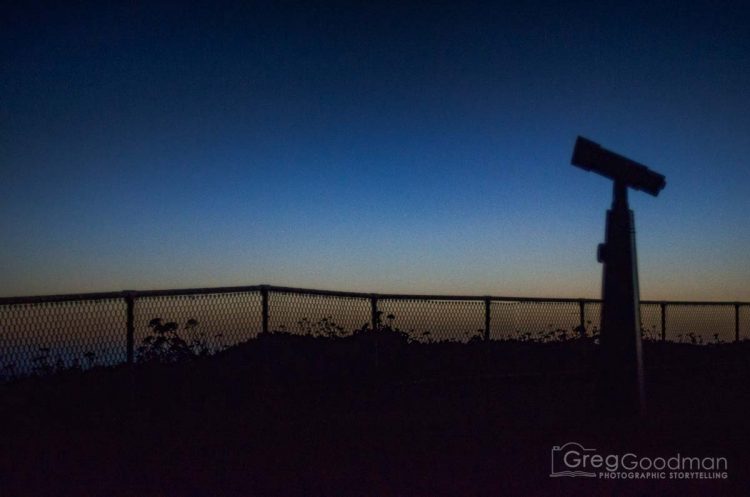 ---
What is your favorite road to drive?
BUY A PRINT
All photos on this site are available as limited edition fine art photographic prints. Please get in touch for sizes and rates.