GUEST POST OVERVIEW: I really love the city of Amsterdam. With it's endless canals and beautiful architecture, you can spend days-on-end wandering around and taking photos. However, if you want to take something else home with you, my friend Chiara has put together this handy guide with a few suggestions.
. . .
Leaving the Dutch capital and looking for something to take home with you?
Well first and foremost bring back all the images and memories you possibly can, go and see as many areas as you are able to and take lots of pictures!
That being said, don't tire yourself out by visiting too many places. Relaxing in a park is also a great way to spend a day – especially considering all the fabulous ones in Amsterdam.
A nice way to relax is also by renting out an apartment rather than choosing a hostel or hotel; a local and nice way to enjoy the Dutch capital.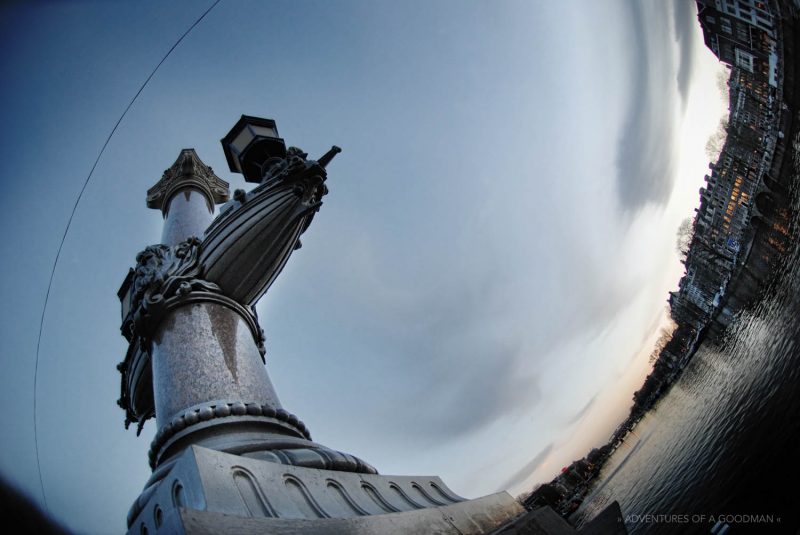 ---
Typical Amsterdam food is a great gift idea to bring back home.
Jodenkoeken are typical Dutch biscuits that are tasty and also easy to transport as sold in cans.
First baked in the 17th century, the Jodenkoek is a flat short bread cookie that combines perfectly with a nice cup of tea!
An also delicious little bun for your tea break is the Krentenbol.
Very similar to Hot cross buns, with currants and raisins inside, Kretenbollen are the Dutch' typical breakfast often eaten with a bit of cheese.
The buns can be bought in most bakeries in the Netherlands but the Hartog's Volkoren one is recommended and only a 10 minute walk from OosterPark. This bakery is more than 200 years old and makes the most exceptional bread and pastries with wholesome flour.
If you don't have much space in your bag left a small, a typical and fresh sweet souvenir to bring back is Pepermunt – just like POLOs but without the hole in them.
Pepermunt was a medicine to calm stomach aches back in the day, but now they are just refreshing sweets often given out with the bill.
---
Clogs are an important part of Dutch heritage and can also be a great souvenir.
Originally made from wood they have today been reshaped and designed to fit fashion trends. Clogs can potentially be your stand out fashion accessory for this summer!
If your feet are already sore just by looking at them, don't worry, there is also the nice and comfortable version available in Amsterdam stores.
. . .
Delftware & Precious Stones
A beautiful yet quite fragile gift to bring back is Delftware.
A tin-glazed pottery with tints of blue, this art can be traced back to the 1500's. It is Delftware that inspired Chinese porcelain, in the early 17th century China and the Netherlands traded their pottery and skills.
Want to go all in? Bring back some diamonds!
Amsterdam's history with this gem dates back more than 400 years ago as it was the worlds center for diamond trade before the war.
Since Jewish businessmen and craftsmen were head of the diamond trade it practically disappeared after that period.
The business has rebirthed today as you will find many luxury jewelry companies in Amsterdam such as Gassan or Piaget but also smaller classic and contemporary stores.
. . .
This was just a small list of things you could bring back from Amsterdam.
If it catches your eye and reminds you of a good moment you had there, then don't hesitate! The best items you bring back from holidays are the ones that spike your memory.
BUY A PRINT
All photos on this site are available as limited edition fine art photographic prints. Please get in touch for sizes and rates.