Can Nature and Mankind Coexist in India?
Growing up in New York City, I always have been fascinated by the interaction between nature and humanity. Even in Central Park – our biggest green area – you're never more than a turn of the head from the towering skyline or a man-made object.
In McLeod Ganj, India, the opposite is true.
There, nature's interaction with humanity is infinitely more tranquil and integrated. Lush green hills hug rows of colorful buildings while single farmhouses dot the nearby forest. Houses are horizontally and vertically staggered so that everyone has a view of the mountainside and Himalayas.
Observing this fusion of rural and city life is as easy as heading to one of the countless lookout points around town. From the bustling city that the Dalai Lama calls home to the small towns of Bhagsu, Naddi, Dharamkot and beyond, a view is never far away.
---
Religion Hiding in Nature — McLeod Ganj, India
Temples in India come in all shapes and sizes. Stupas, chortas, dagobas and other religious structures don't have to be national icons to be equally as important to the devotee. In the towns surrounding McLeod Ganj and Dharamasala, these temples are often found nestled under a tree or cocooned in a bush. Walking across a field becomes a scavenger hunt of religion and a moment of zen or prayer is never far away.
My favorite walk in the area was from our guesthouse in Bhagsu to the Himalaya Yoga Center in Dharamkot. Every morning for a week, Carrie, Lauren and I walked past these hidden gems, stopping to admire the beauty of each one while gazing out on the early-morning sun.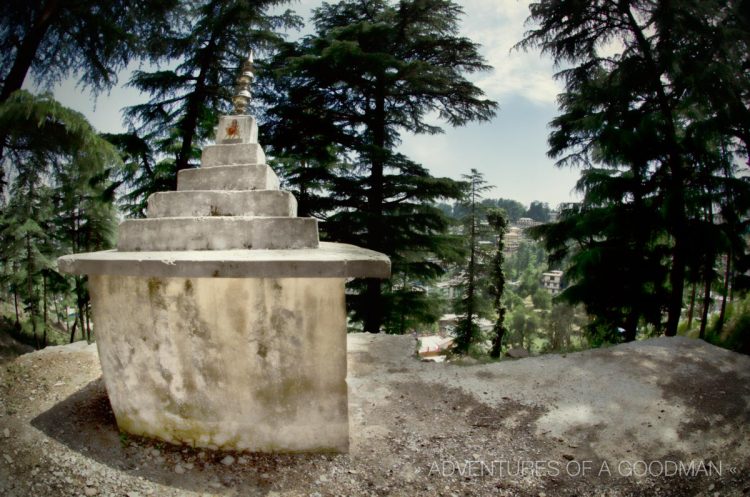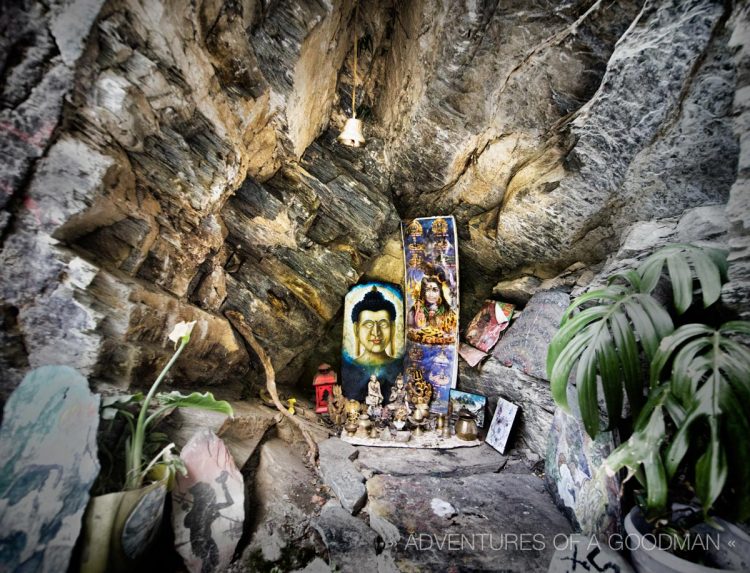 ---
The McLeod Ganj Skyline
Of all the viewpoints in Dharamasala, my personal favorite was on the road between McLeod Ganj and Bhagsu. In particular, I fell in love with this one spot where a rainbow of Tibetan prayer flags formed an arch around the equally-colorful skyline.
For nearly a month, I photographed the McLeod Ganj skyline from that walk. On a few rare occasions, the skies were bright blue. Most days, they were some combination of cloudy, stormy, hazy or foggy. These are a few photographs of my favorite views.
---
BUY A PRINT
All photos on this site are available as limited edition fine art photographic prints. Please get in touch for sizes and rates.